Ship repair
Ship repair (Osaka Shipyard)
Ship repair business founded on extensive experience and wide-ranging expertise.
The Company caters to a wide variety of customer needs with its integrated and original system ranging from accurate diagnosis to swift repair.
Mobilizing the technologies of the new shipbuilding business operation, the Company also takes on construction of various work vessels, fairies and maritime structures. At the Osaka repair yard in particular, a service client dedicated exclusively for high-speed engines has been created for maintenance and repair of high-speed vessel bodies and mechanisms to meet the needs of the times.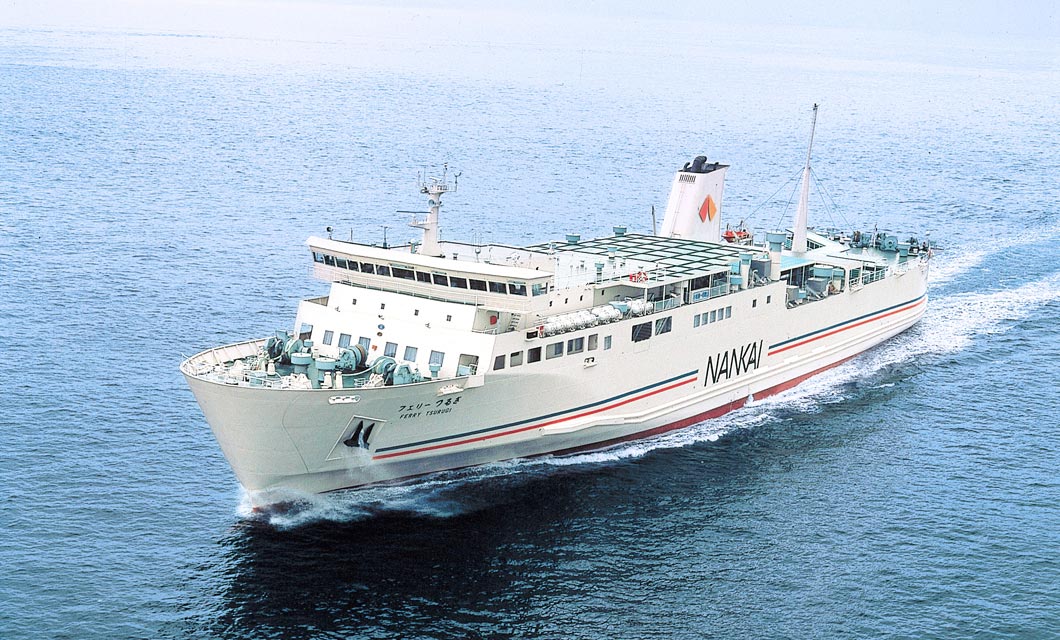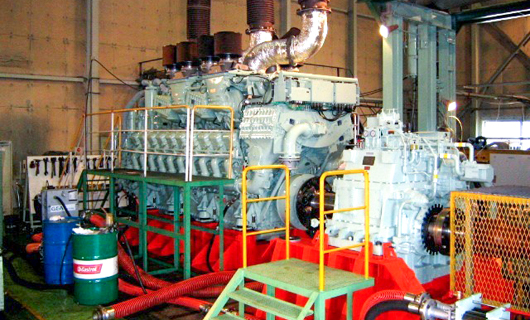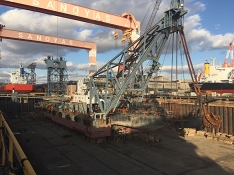 Ship repair (Mizushima Shipyard)
We engage in the ship repair business also in Mizushima Shipyard. We offer the highly qualified work with ability of maximum capacity 800 ton goliath crane.
Maintenance for high-speed engines
The Osaka Ship Repairing Factory has a maintenance shop for high-speed engines, where comprehensive services for maintenance of hulls and engines for high-speed ships are provided. In 1992 we concluded a joint service shop agreement with MTU, a German high-speed diesel engine manufacturer. In 1996, we entered the high-speed engine maintenance business of the Japan Coast Guard. We have now developed a proven track record in the maintenance of small-, medium- and large-sized engines. In terms of large-sized engines in particular, we are the only Japanese company that has acquired license certification for maintenance after overseas training, and at present we are the only company in Japan to offer maintenance services for these size engines.
We are also engaged in maintenance of engines for fishing patrol ships owned by prefectural governments as well as commercial high-speed ferries, providing behind-the-scenes support for the safe and smooth navigation of high-speed ships all around Japan.