Gas Tank Business
About
Our Gas Tank Division designs and builds LPG/LNG cargo tanks and Fuel Gas Supply System(FGSS) for liquefied gas fuel ships utilizing wide range of experience through not only building and repairing of ships but also manufacturing LPG tanks.
We produce independent tanks and cargo systems for liquefied gas carrier and provides installation work for them.
In the field of FGSS, we design and manufacture systems in accordance with various requirements.
After delivering the production, in addition, we provide technical support such as installation, commissioning, etc. using our expertise as a shipyard.
LPG Tank Construction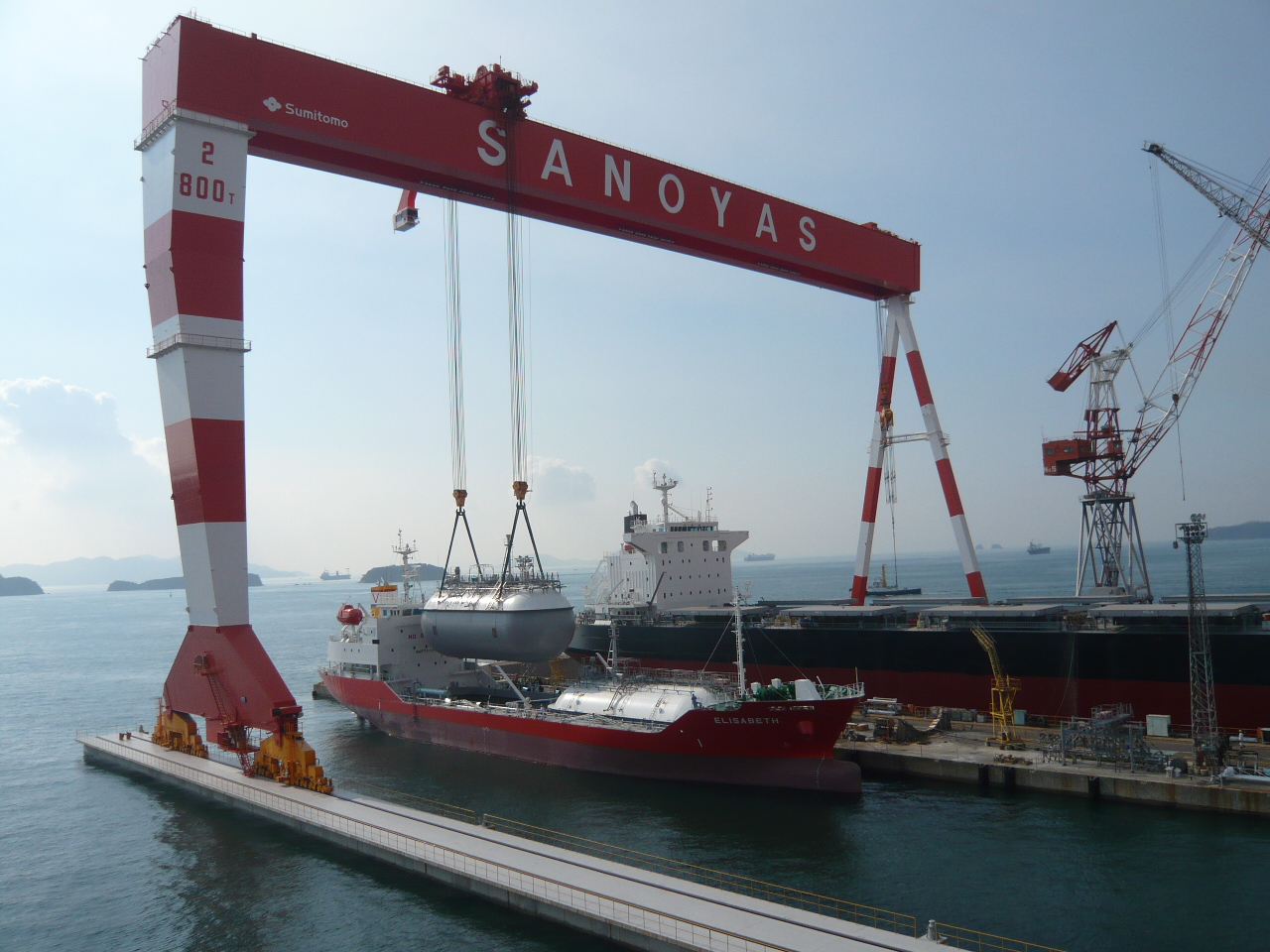 We manufacture the pressurized / semi-refrigerated cargo tank and associated handing system for LPG carrier.
Having manufactured cargo tank at our Osaka Shipyard, we install the tank and do fitting works at our Mizushima Shipyard with our 800 ton capacity goliath crane.
Since we started the business in 2001 we have many delivery records to the building shipyard.
We will keep on working to serve developing LPG sea transport as a cargo tank manufacturer.
FGSS Construction
With advanced technology for design and construction of the vessel and a lot of experience for pressure type LPG tank including semi-refrigerated gas tank and associating piping arrangement onboard, we provide LNG fuel supply systems and engineering service together with tank maker which has a lot of experience for cryogenic storage tank for land use.
As the professionals of marine engineering and cryogenic storage tank, we promise to serve the growing needs.